Désirée Neville Art Books and Treasure Boxes
Posted on October 26, 2015 by Phillis Brooks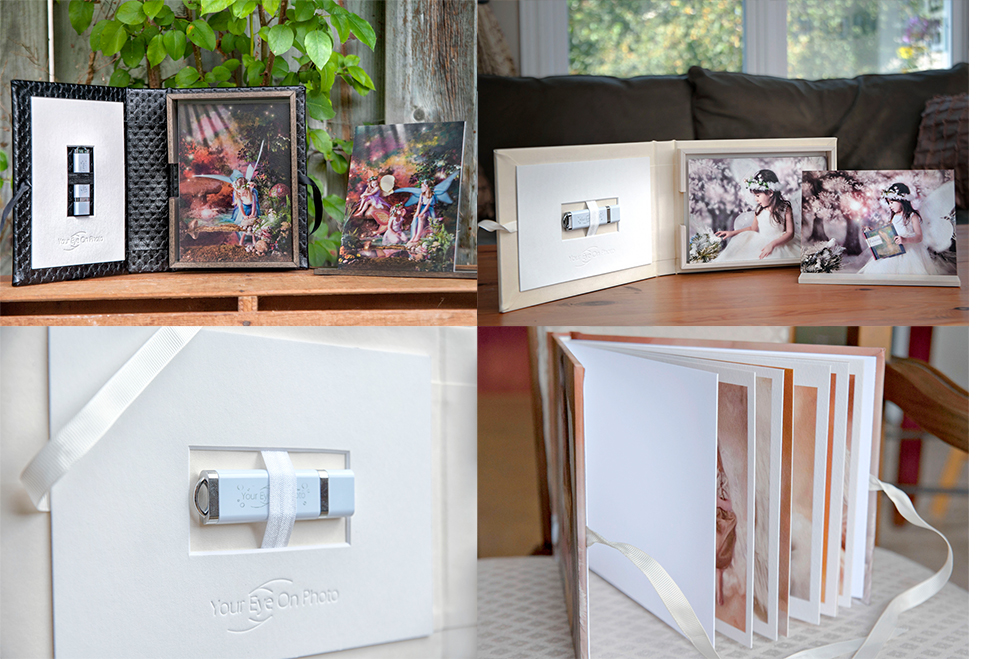 What can we say about Désirée Neville but truly amazing and oh so talented. She has lovingly created her own series of adorable books called "Tattle Tales Story Books". She also is the creative force behind "Your Eye on Photo" located in Toronto, Ontario.
She is an exceptional children's photographer who has developed "Tattle Tales Portraits" featuring magical images of children in their favourite fairy tales. Using beautiful backdrops she has the children dress up, have fun, and play act while she photographs them for her beautiful storybooks.
Working with Phaloo, Désirée has meticulously designed very unique package options that best represent her brand. Her choice of water colour papers, custom treasure boxes and beautifully designed art books give her clients the very best products to preserve her beautiful photography and life long memories.
We welcome you to try PhalooStudio — our revolutionary software program. It will streamline and simplify your product workflow. Created for the professional photographer, PhalooStudio provides access to innovative products and designs, one-stop shopping for your entire studio, simplified client proofing, easy, logical workflow, effortless product client matching, and anywhere any time access. """""""""">"""""