Flash Drives, Packaging, and Branding
Posted on July 21, 2016 by Phillis Brooks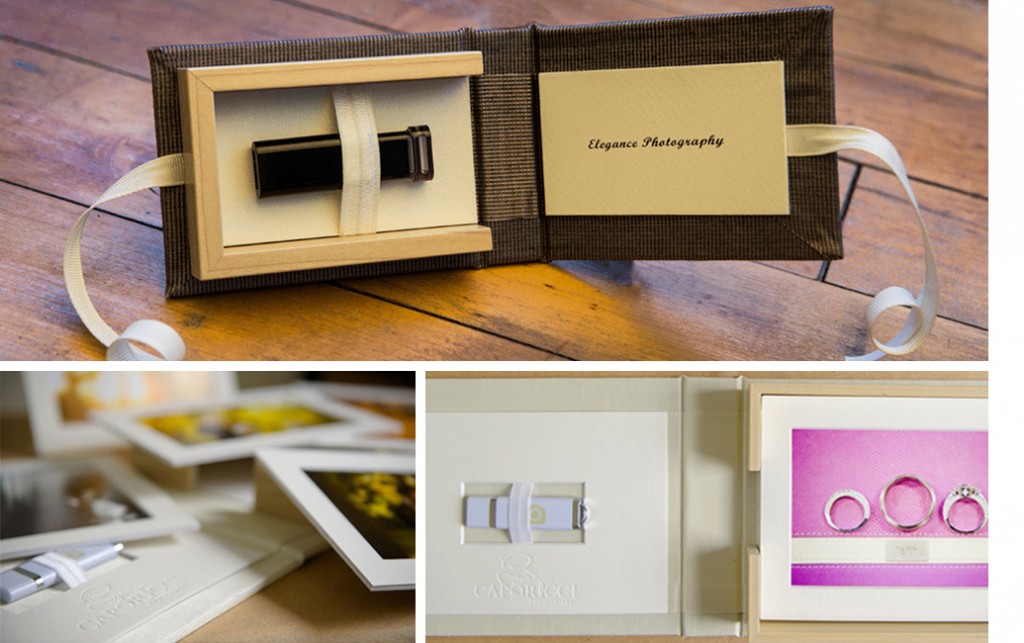 As a photographer you might have given your clients the digital images from their photo session. You probably delivered them to your clients on a DVD.
Then Apple released their new MacBook Pros minus the disc drive. Eek! Moving forward DVD may not be the best option available. Time to review how you're delivering your photos to clients.
We understand not everyone has a new MacBook, but we're not just talking about today's clients and their needs.  We're looking into the future, no photographer want to deliver their images on a product that can't be accessed in a year. Plus most photographers want their clients to know they're working with someone who is savvy to the latest technology.
Are you thinking USB?
Then get ready to have some fun. Phaloo designs the most beautiful, custom, USB Boxes available. Boxes are available in 2 sizes, the first size being 2 inches by 3.5 inches. This size holds just the USB key. Our next size is 5 inches by 7 inches and includes three white core acid free mats with a wooden stand. Perfect for display your matted photos.
Decisions, Decisions, Decisions
Phaloo offers over 40 beautiful cover options to select from our standard option selections. What to kick it up a notch? Then think about our genuine leather or designer cover collection. Either way you're ensured a memorable product to hand to your client.
Want Your USB Box Branded?
No problem, Phaloo has got you covered! We work with our clients to make sure custom branded USB Boxes are consistent with their company identity and are only made of the highest quality.
Have we designed a USB box for your company you'd like us to feature? We'd love to promote you and show off our work! Send us an email at sales@phaloo.com. We'd love to hear from you and feature you in a future blog article. """""""""">"""""