Is Phaloo For You?
Posted on May 17, 2016 by Phillis Brooks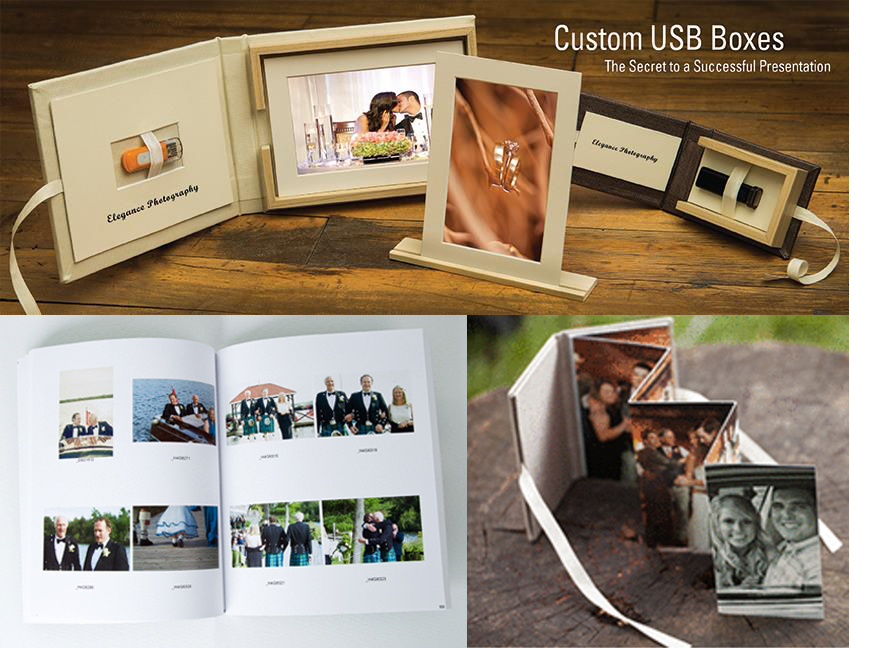 Wedding season is in full bloom and we can only guess how busy you are if you're a professional photographer.
We thought we'd take this opportunity to remind you of a few of our products that could come in handy during this season of shooting, proofing, and presenting.
Our accordion books are truly beautiful, come in an assortment of sizes, and include Eco friendly linen fabric options.

Phaloo's press printed proof books take proofing to a whole new level. Saves time with easy creatable layouts, amazing print quality, and vibrant glossy cover.

Our photo box is a favorite with photographers, with its customizable cover options, solid wood frame, and several size options. It's ideal to hold those treasured memories.

Who wouldn't want to receive their photos on a USB key and USB custom box? Sleek and elegant it makes a statement not easily forgotten.

Don't forget our Phaloo software, which helps maximize your time and profits by easing your workload and simplifying your workload.
We believe Phaloo has something for every professional photographer.
So is Phaloo For You?
Without a doubt!
"""""""""">"""""