Look What's New at Phaloo! Leather Covers!
Posted on December 18, 2014 by Phillis Brooks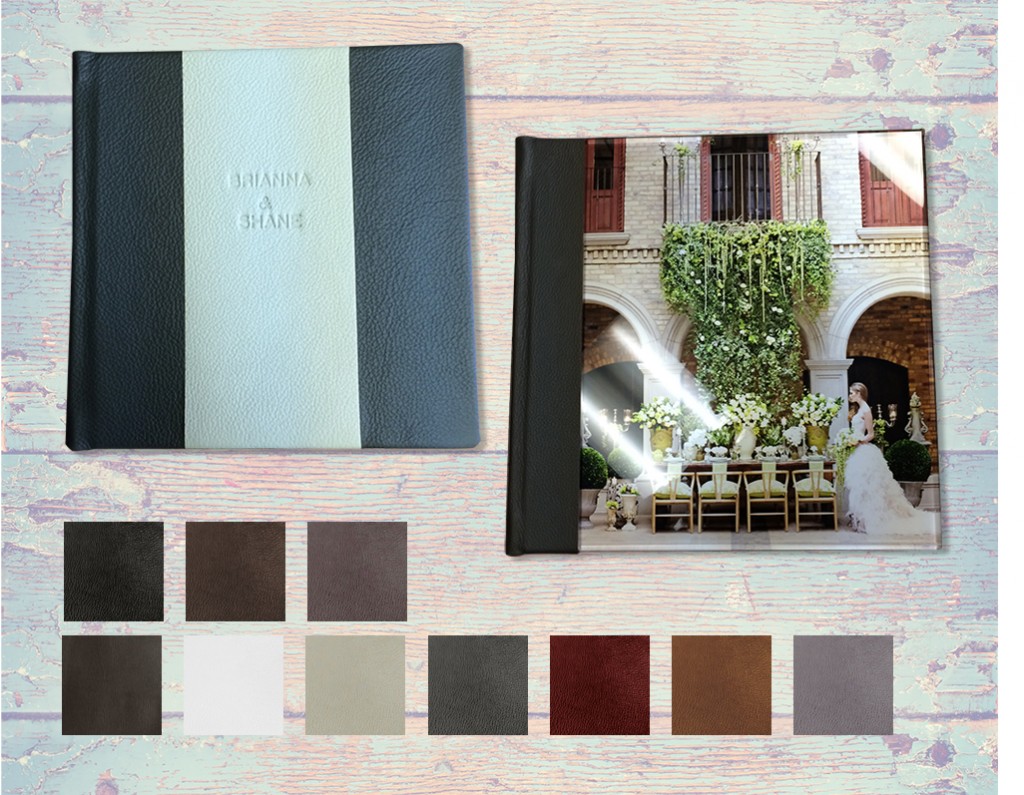 Welcome to our elegant genuine leather cover collection to hold and protect your sweetest memories!
This soft, natural leather collection will preserve the photographs of your most special occasions without warping or fading. Our leather covers are also offered in a variety of colors to compliment your most unforgettable occasions whether it's a wedding, graduation or anniversary. Encase your precious memories in a way that is elegant, cherished, and lasting.
Our colors were carefully select to enhance every photo collection and include a rich black, deep dark chocolate, aspen, bone, clay, crimson, ginger, heather, moss and wisteria. Simple, elegant customized paper bellybands compliment and complete our quality leather album covers.
Don't forget we also offer two-tone leathers on all our albums and photo boxes. You can mix and match and choose your very own color combination. Also, you can add it to our acrylic or canvas panels.
In addition to our new leather albums announcement, we welcome you to experience PhalooStudio — our revolutionary software program. It streamlines and simplifies your product workflow. Created for professional photographers, PhalooStudio provides access to innovative products and designs, one-stop shopping for your photo studio, simplifies client proofing, has a logical workflow, effortless product client matching, and anywhere any time access.
Visit us on Facebook at www.facebook.com/PhalooInc for more tips, great advice and loads of helpful information! """""""""">"""""