Marketing Your Photography with Thought and Creativity
Posted on April 29, 2015 by Phillis Brooks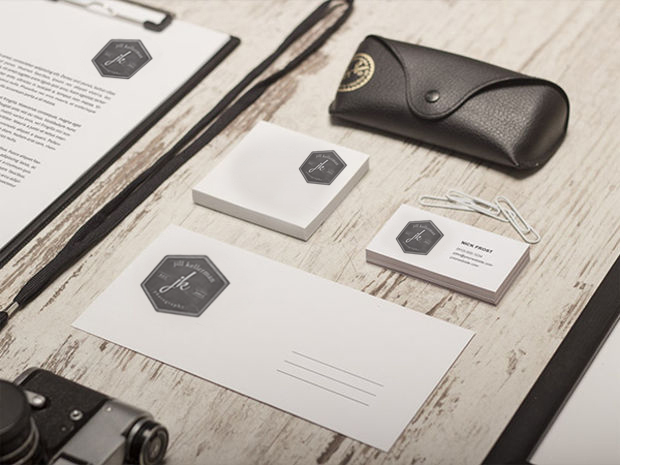 When you're asked to send samples of your work, how do you send them out — a quick PDF on the fly?? If you take the time to think about it, it's a perfect opportunity for you to feature your work to potential clients, to show them what you can really do…and brand yourself in the process! Why not create a streamlined-professional presentation that set you apart from others, creates a lasting memory and that you can send out immediately? Show prospective clients you're professional in everything you do. Take the extra time and expense to say, "I'm worth it." Design a welcome package with some or all of these essential elements.
4-Page Color Brochure
This can be as detailed as you like but remember to include professional information as well as a touch of personal information about yourself.  Definitely include samples of your very best work in print. Remember this is your press release. Don't forget to have all your pieces reviewed by a writer or proofreader.
Take the time to select the paper stock that will highlight your work, like heavy watercolor paper or a smooth mat art paper.
DVD Set to Music
An ideal way to showcase your best work is on a DVD. Set the tone by including music. Music encourages and can evoke certain emotions for your photography presentation. 
Magnetized Business Card
They will never forget your name or number if it's sitting on their refrigerator! Another great option is a pad of sticky notes with your name and contact information. Everyone uses sticky notes!
Referral Programs
Who doesn't love referring someone who did a great job? Receiving a thank you increases your chance of referrals…include a stack of business cards with a note that says you will give a $50 coupon (let's say for an photographic services or products) for every person they refer.
Pricing, Packages and A La Carte Items
Being transparent about your pricing will get you everywhere! Include a price sheet with your welcome package that shows your packages as well as a la carte items and albums.
It's the little details that stand out and are remembered. How you present your work shows just how much you love what you do and how you'll pass that love on to your client's projects. Don't sell yourself short, think about your marketing collateral thoroughly and make sure it represents who you are!
In addition to our blog's tips, we invite you to see our amazing products that will showcase your creative endeavors! Our studio essentials include custom USB boxes, which includes 3 white core acid free mats with a wooden stand to display your matted prints; our custom Photo Boxes—perfect for matted prints and memorabilia; and last but not least, our custom Phaloo Accordion books they're a perfect brag book for any occasion! """""""""">"""""