Trade Show Season is Here!
Posted on September 10, 2015 by Phillis Brooks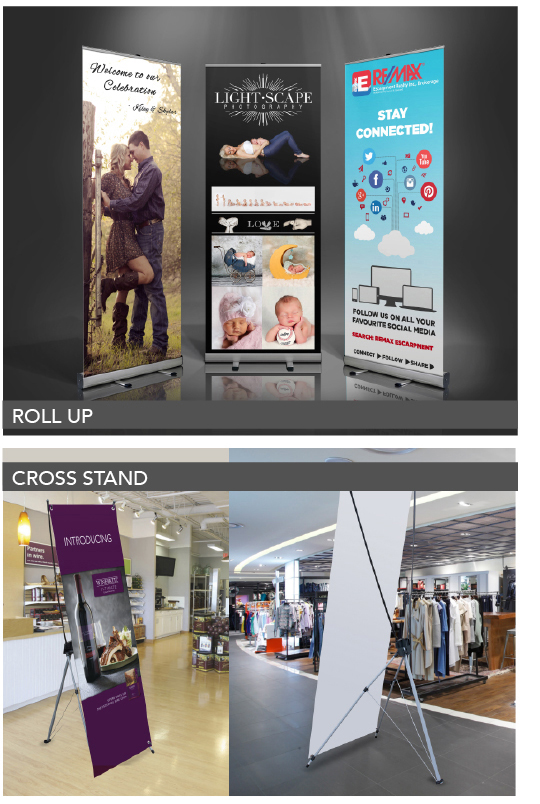 We have both the Roll Up and Cross Stand Style to select from.
Features:
– Easy set up with compact case
– 13 oz durable vinyl banner
– 2 types of banner stands
Sizes:
34″ x 79″ Roll Up banner which includes printed banner, stand and carrying case.
27″ x 75″ Cross stand banner with replaceable vinyl.
Want to Save Time and Increase Your Profit?
Here's What One Client Has to Say About Our Phaloo Software:
"Designing and proofing of albums is a very time consuming process in post production. The faster we can design our albums and send our design for client proofing the quicker and easier our post production becomes.
I was using another design software that was a desk top system. It would take me approximately 2 days to design a book. It was very time consuming. One issue I have with a desk top software is that my system crashed and I lost my entire design. Phaloo software is cloud based and this will never be an issue.
I also did not have a client reviewer with my other software program. I am only in the office 10% of the time and setting up meetings in my studio to review the design was very difficult. The Phaloo Client Reviewer allows my clients to review their design and comment on the changes they would like made. This makes the client proofing process very simple and efficient eliminating errors and redos.
The fact that I can design and proof in one system saves my studio time and money and makes my job much easier."
—James Cucinotta, Photographer """""""""">"""""