Wedding Photography Trends We're Watching
Posted on September 15, 2016 by Phillis Brooks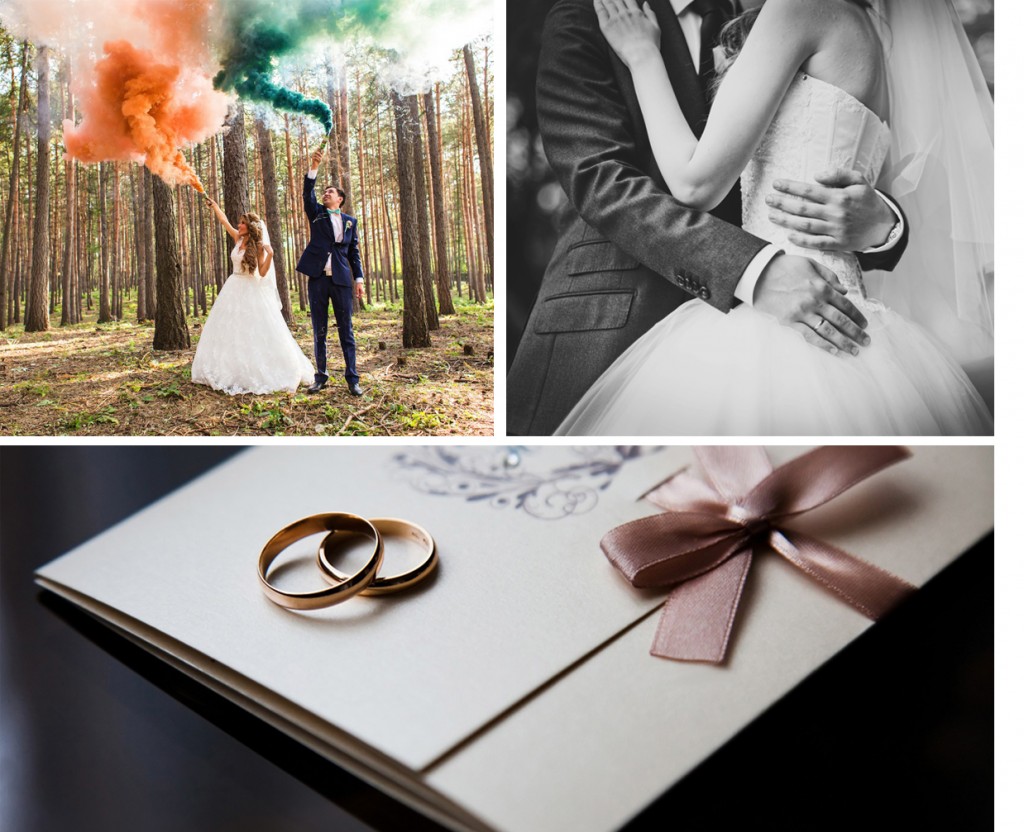 Wedding styles have definitely changed over the years, and so has wedding photography. How photographers shoot and edit the shots, to what the brides want clearly isn't the same as even five years ago. So what are couples looking for in wedding photography today? Here's what we're see that's trending in wedding photography.
Photojournalism
Forget formal posed photography; couples want their photos to tell a story. No more smiling at the camera, today's bride and groom prefer to look at each other with genuine emotion. Photographers are finding that capturing the days events has they occurred opposed to traditional posed shots is a truer version of what really transpired.
Softer Hues
Photographers are now experimenting with warmer color palettes with photojournalism which is similar to film photography. This style can be accomplished by shooting film or modifying image colors post-production. Less is better, don't over use presets you're looking for a understated color shift with a warmer hue.
Smokin' Bombs
Smoke bombs are yesterday's wedding sparklers and add an explosion of bright color to event's photos. Make sure smoke bombs are a natural extension of your photographic style and fit with the wedding's theme.
Aerial Imagery
Aerial photography increased acclaim doesn't come from a style viewpoint, rather a techie one. Drones are now easier and more economical, which makes aerial photography nice an option. Do your research before jumping on the aerial bandwagon; make sure you understand the requirements needed to operate a drone in your area.
Understated Edits
Using filter is not as popular as before being replaced with a more natural, less edited look. Photojournalism lends itself to a simpler style, less color tweaking and airbrushing, only touching up noticeable and requested imperfections.
Personal Hashtags
Couples are creating wedding hashtags to mark their day and make easy for family and friends to find their photos. It's a win for photographers too as more people can now view your work
Wedding photography will continue to change in style and because of technology. Understanding and keeping up the newest trends is only one way Phaloo helps photographers stay ahead of their competition.
Teaming up with Phaloo will definitely help your photography business. We help maximize your time and profit.
We also can lighten and simplify your workload. Are you a working photographer? Have questions? Give us a call. We know Phaloo is for you! """""""""">"""""